Here in Central Florida our leaves may not turn vibrant shades of red and orange and there may not be a crisp chill in the air, but with low Florida tempertures of only 92 degrees we know fall has arrived. This season comes with a wonderful opportunity to indulge in the cozy and comforting world of baking. What better way to celebrate the arrival of fall and the impending Halloween festivities than by whipping up some delightful, seasonal treats that both kids and adults will love? Here are some delicious fall and Halloween-inspired treats that will have your kitchen smelling like a warm, autumnal dream.
1. Yummy Mummy Pizzas
These yummy mummies are perfect for halloween parties or a make
your own mummy pizza party with the kids. Not to mention a great way
to slip some veggies into pizza night!
Check out the recipe at www.brit.co
2. Jack O Lantern Pumpkin Ice Cream
When it's Fall it's pumkin season and here in florida
it's almost always ice cream weather.
Try this delicious recipe here studiodiy.com
3. Caramel Apples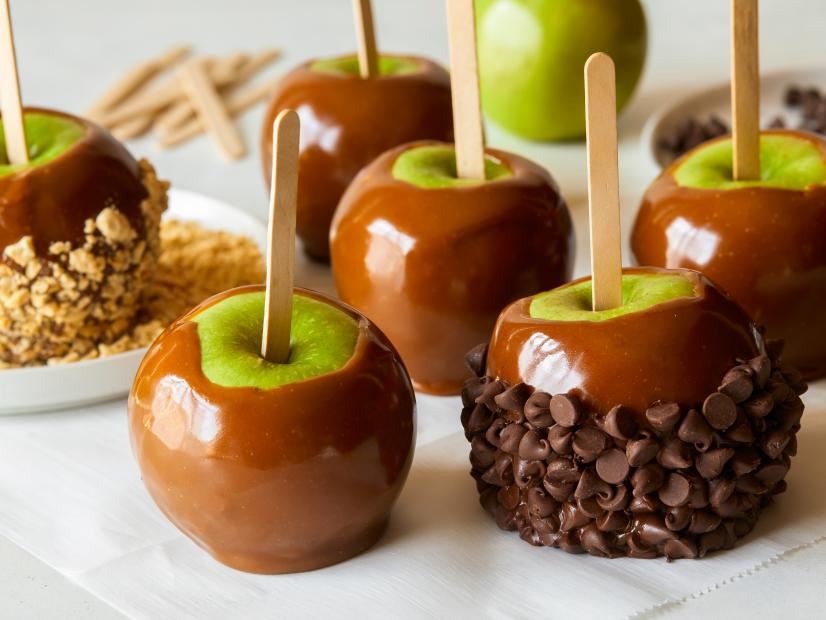 Fall isn't complete without the sticky gooey goodness of caramel apples. These sweet treats are not only fun to make but also delightful to devour. Dip crisp apples into a homemade caramel sauce and roll them in crushed nuts, chocolate chips, or even crushed Halloween candies for an extra spooky twist.
Check out the recipe here www.foodnetwork.com
4. Blueberry Mu(mmy)ffins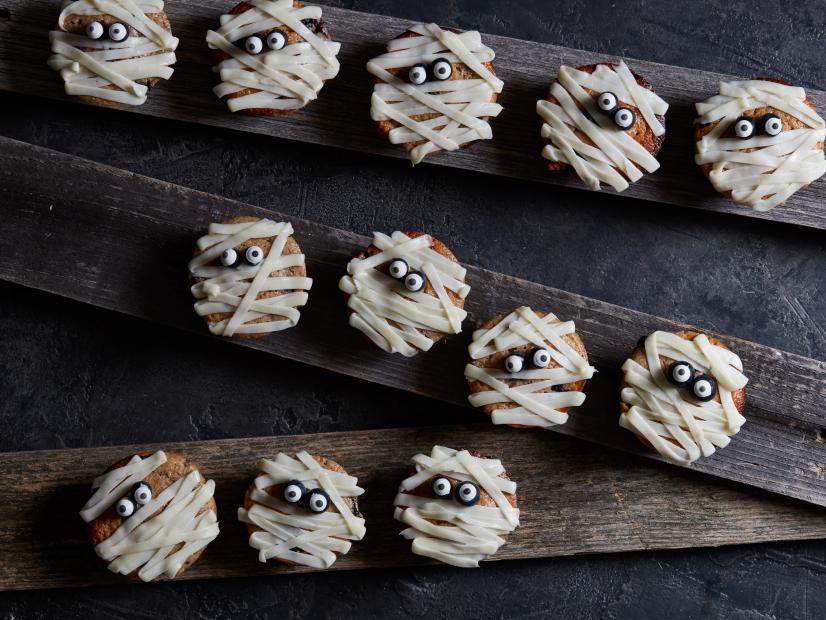 Not so scary boooberry! Blue berry muffins are a great
snack for the office party or halloween get together.
Kids and adults agree this recipe is spooktacular!
Get the recipe here www.foodnetwork.com
5. Apple Spider Web Pops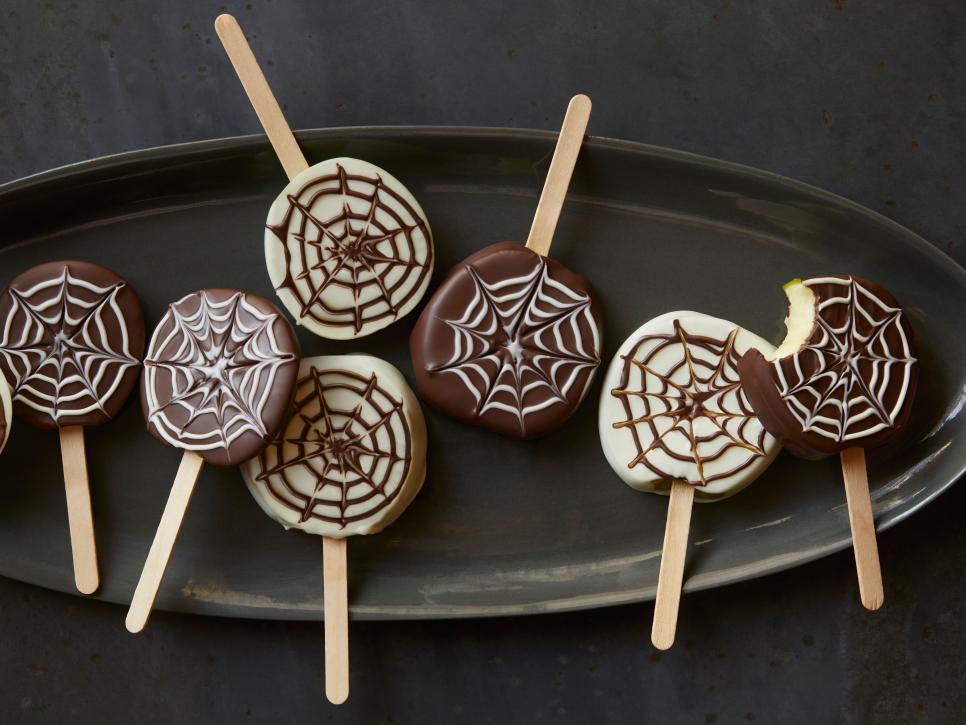 An apple a day keeps the vampires away, or something like that.
These fruit filled pops sure do look like a sweet treat.
Get the recipe here www.foodnetwork.com
6. Monster Mash Cupcakes
Create a monstrous masterpiece with your cupcakes by decorating them with a variety of spooky and silly faces. Use colorful icing, candy eyes, and sprinkles to bring these adorable monsters to life. Kids will love getting involved in decorating their own creepy creations.
Get the recipe here:preppykitchen.com
Fall and Halloween are the perfect times to let your creativity run wild in the kitchen. Whether you're baking for a party, a cozy family gathering, or just for the sheer joy of it, these fall and Halloween-inspired treats are sure to bring smiles and warmth to your home. So, roll up your sleeves, gather your ingredients, and let the baking adventures begin!